QSIT Zoom Seminar
On Thursday the 14th, Prof. Poggio gave an online seminar for a new series of teleconference seminars organized by the NCCR QSIT. The seminar was entitled, "Imaging weak magnetic field patterns on the nanometer-scale" and can be found here.
Lorenzo Ceccarelli Earns Ph.D.
On Friday the 8th, Ph.D. student Lorenzo Ceccarelli defended his thesis, entitled "Scanning probe microscopy with SQUID-on-tip sensor", earning his doctorate in Physics magna cum laude. The exam was chaired by Prof. Christoph Bruder with Prof. Poggio and Prof. Jose María De Teresa (Zaragoza) making up the committee. Lorenzo joined the lab as a Ph.D. student in January 2016 to work on the development and application of scanning SQUID-on-tip sensors. He was the first student to work on this project full time and carried out our first two experiments using this technique. The first was show the presence of flux-closure configurations in individual ferromagnetic nanotubes. The second investigated superconducting vortex dynamics and pinning in an amorphous superconducting film of MoSi.
Due to the restrictions due to the Coronavirus pandemic, the defense was carried out largely by teleconference. Unfortunately, this prevented the group from properly celebrating Lorenzo's accomplishments. Given that he is staying on as a post-doctoral researcher, hopefully we will soon get a chance to throw him an appropriate party. Congratulations to Dr. Ceccarelli!
Masters Student to Start as Ph.D.
Lukas Schneider completed his Masters thesis in our lab at the beginning of this month on, "Scanning probe microscopy with lasing nanowires".  After a short break from the group to complete his civil service, Lukas will start on July 1st in the group as a Ph.D. student. His position is funded by by the Swiss Nanoscience Institute through their Ph.D. School on a project entitled, "Magnetic force microscopy with nanowire transducers".
New FET Open Project Approved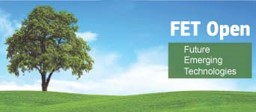 Our group recently won an FET Open project grant under the European Commission's Horizon 2020 program. This funding scheme supports European collaborations aimed at developing radically innovative technologies. We will be the lead partner in a project entitled, "Focused Ion Beam fabrication of superconducting scanning Probes (FIBsuperProbes)". Working with researchers from IBM Research in Zürich, the University of Tübingen, and the Consejo Superior de Investigaciones Cientificas (CSIC) in Zaragoza, we plan to develop a new method — based on forcused ion beam (FIB) technology — of fabricating nanometer-scale superconducting scanning probes. Starting in October 2020, the FET Open will provide nearly 3M EUR of research funds to the 4 partner groups over the course of 3.5 years. See here for a write-up.
Masters Student Starts Work
This month, Mathias Claus started work as a Masters Student working on ultra-sensitive sensors for torque magnetometry. Mathias received his Bachelor of Science in Nanoscience in 2019 from the University of Basel. He joins the group after doing one of his Masters works on a related project.